Alumni Professional Musicians
I've always told my students that the main goal in band is not for them to become professional musicians, but for them to find their passion. Sometimes they do both. – Gregory Snyder
LeAnne Anklan
LeAnne Anklan is Cincinnati Chamber Orchestra general manager. She joined the CC0 in 2012 as artistic and orchestra operations manager, and was promoted to acting general manager in July 2014. Prior to her work at the CC0, she was senior marketing coordinator for FRCH Design Worldwide, public relations manager for the Contemporary Arts Center, and marketing associate for the Kentucky Symphony Orchestra. Most recently, she held the position of festival manager for the successful inaugural season of the Constella Festival of Music and Fine Arts. Ms. Anklan holds three degrees from the University of Cincinnati: bachelor of business administration in marketing and international business, master of business administration, and master of arts in arts administration.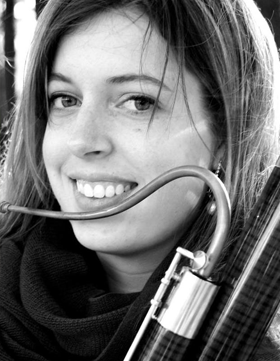 Genevieve Beaulieu
Genevieve Beaulieu joined Hope College as instructor of bassoon in January of 2015. She graduated from Ohio State University with her bachelor's in bassoon performance where she studied with Karrie Pierson. She graduated from Michigan State University with her master's and doctorate in bassoon performance where she studied with Michael Kroth. In addition to frequently performing with the Grand Rapids, Lansing, Holland, West Michigan, and Kalamazoo symphonies, Ms. Beaulieu holds the principal bassoon position with Midland Symphony Orchestra, and the second bassoon position with Traverse Symphony Orchestra. She maintains a private studio in both Holland and Lansing, and is on faculty at Michigan State's Community Music School. Ms. Beaulieu is a founding member of the new music ensemble, Collective Behavior, and enjoys performing solo, chamber, and orchestral repertoire as an artist-in-residence at Taneycomo Festival Orchestra during the summer in Branson, Missouri.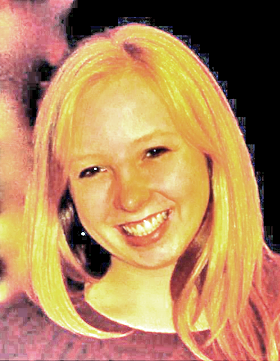 Briana Bergen
Briana Bergen teaches K – 6 general music at Riverview Elementary School in Hamilton, Ohio. She studied music education with voice as her primary instrument at Baldwin Wallace Conservatory of Music, Berea, Ohio.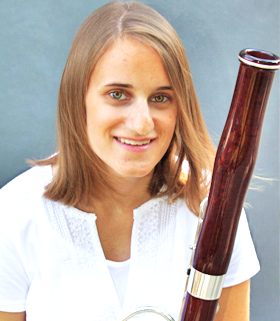 Mackenzie Brauns
Mackenzie Brauns performs throughout the Midwest and beyond. Ms. Brauns is the principal bassoon for the Columbus Indiana Philharmonic, and frequently serves as substitute for the Carmel Symphony Orchestra in Indianapolis; Terre Haute Symphony Orchestra; New World Symphony; Richmond Symphony Orchestra in Indiana; Tri-State Chamber Players in Cincinnati, and many others. She received her bachelor of music degree from the University of Cincinnati College-Conservatory of Music (CCM) under the instruction of William Winstead, and is pursuing a master of music degree at CCM, as well.
As a soloist, Ms. Brauns is a 2013 Cincinnati Three Arts Scholarship Competition winner, as well as the third prize winner in the 2011 Arapahoe Philharmonic Collegiate Concerto Competition in Denver, Colorado. She was a finalist for the Denver Philharmonic Young Artist Concerto Competition in 2010. Ms. Brauns has given numerous solo and chamber music performances throughout the Cincinnati area, most recently including a performance of the Hindemith Concerto for Woodwinds and Harp with the CCM Philharmonia Orchestra. Her wind quintet, Tramontana, placed runner-up in the Music Teachers National Association East-Central Division Chamber Music Competition in 2015. Ms. Brauns was an Aspen Music Festival and School scholarship recipient, where she was a student of Per Hannevold. She also attended The Sarasota Music Festival, Kent/Blossom Music Festival, and the National Orchestral Institute.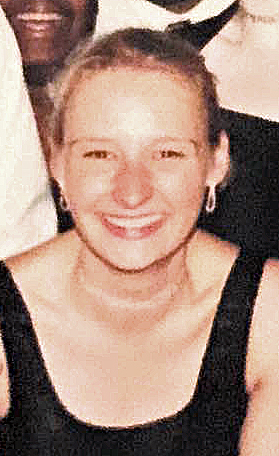 Michelle Haugel Brunette
Michelle Haugel Brunette is the general music teacher and Falcon Chorus director at Aire Libre Elementary School in Phoenix, Ariz. After coming home from school one day at the beginning of 5th grade, Ms. Brunette told her mom that the band director "put on a show" about joining band. After being 7th out of 13th chair during 7th grade band, she earned first chair in 8th grade band. From that point, Ms. Brunette became a life-long lover of music. By her senior year, she earned the flute section leader position and numerous awards, from Top Soloist in the Citrus Bowl Marching Competition, to the John Philip Sousa Award. Ms. Brunette earned a music scholarship to Miami University in Oxford, Ohio, where she graduated Magna Cum Laude.
During her 20 years of teaching, Brunette has taught high school marching band, pep band, concert band, beginning band, mixed choir, select ladies' choir, general music, private lessons, and was the Music Education coordinator of Protege Music Academy in Anthem, Arizona.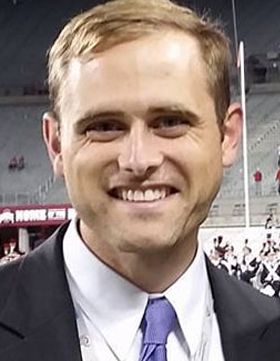 Patric Buchroeder
Patric Buchroeder is pursuing a master's of music in wind conducting at Northwestern University, studying under Dr. Mallory Thompson. He taught for four years in the Chillicothe City School District, serving as director of bands and fine arts department coordinator. Mr. Buchroeder received a bachelor's of music education from Ohio University in Athens, Ohio. While there, he performed with the wind symphony, jazz ensemble, percussion ensembles, and orchestra. His awards include serving as section leader for the Marching 110 drumline, graduating Cum Laude, earning the Performer's Certificate, and winning the Student Conducting Competition.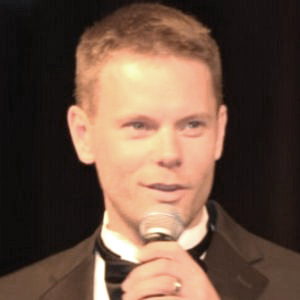 Andrew Carr
Andrew Carr is the Lakota West director of bands. He is a graduate of Lakota West High School, now in his 17th year of teaching. He directs the nationally-recognized Lakota West Symphonic Winds, as well as Symphonic and Concert Bands. He assists with two freshman bands, and directs the Marching Firebirds.
The Marching Firebirds have continued the tradition of excellence under Mr. Carr's leadership. The Marching Firebirds have been finalists at Bands of America regionals and have performed at Grand Nationals. They earn superior ratings in OMEA state level competition. The concert bands have been awarded superior ratings at district and state level festivals since the school's opening in 1997.  They have performed at the Music for All Regional Concert Band Festival and at OMEA State Convention.
Mr. Carr holds music education degrees from Miami University of Ohio. Prior to his appointment to Lakota West High School, he was the director of bands at New Richmond High School, associate director of bands at Kettering Fairmont High School, as well as the director of jazz studies at Lakota West High School.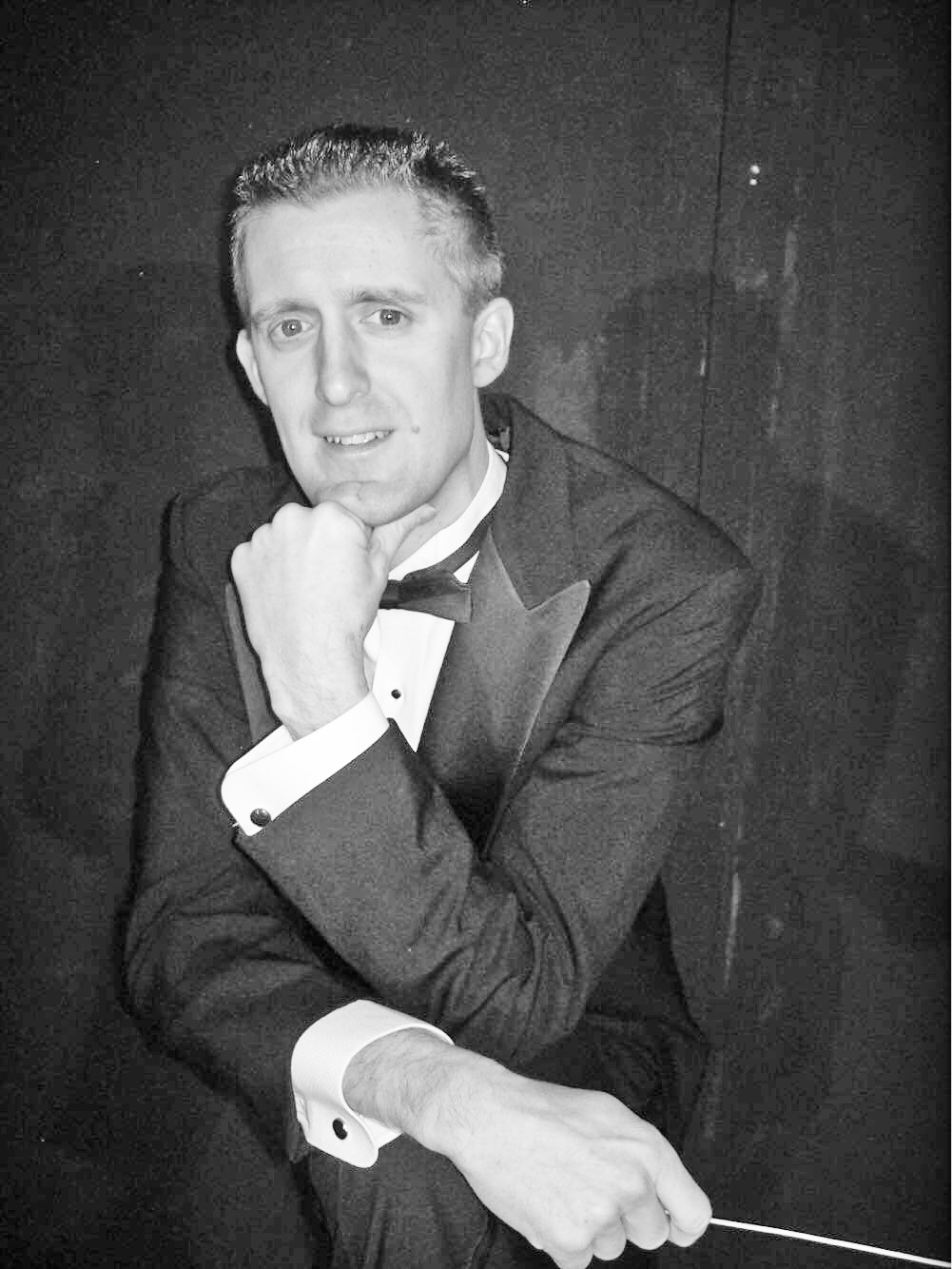 Keith Corbett
Keith Corbett has been teaching at Chatfield School in Lapeer, Michigan, since 2011. He studied music at the University of Akron in Akron, Ohio, and then finished his bachelor of arts degree in music education at the University of Michigan-Flint. He teaches elementary music, band, choir, and theatre where he strives to instill the value of performing and creating music at any stage in life. Mr. Corbett also conducts the Lapeer Symphony Orchestra.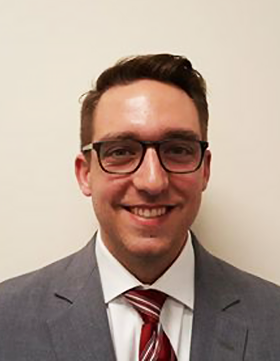 Brian Ellerman
Brian Ellerman is a graduate student at Wright State University, Dayton, Ohio. He graduated from The Ohio State University with a bachelor's degree in jazz studies in 2016. In 2012, he played marimba for The Glassmen Drum and Bugle Corps, and then with Matrix Independent World in 2014. Mr. Ellerman taught marching band and private lessons at Reynoldsburg High School, and was a front ensemble tech for the indoor percussion ensemble at Olentangy Liberty High School. His performance experience covers a broad spectrum of genres from jazz trios to pit orchestras, and a variety of other venues. Mr. Ellerman is the drummer and booking manager for The Liz Woolley Band, a jazz/pop quintet, as well as the folk-rock band, Fables. Both bands released albums in 2017. Mr. Ellerman has also toured with the world-renowned Glenn Miller Orchestra.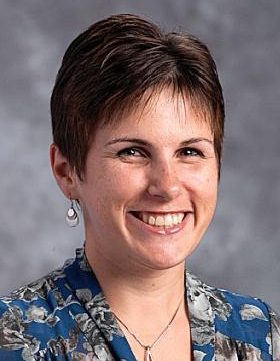 Heather Fencik
Heather K. Fencik is a 2005 graduate of The University of North Carolina at Greensboro with a bachelor of music in education, and a 2009 graduate of the College of Saint Elizabeth with a master of arts in educational leadership. She is the director of instrumental music at North Plainfield Middle School, North Plainfield, New Jersey. Mrs. Fencik has taught at both the middle and high school levels in North Plainfield since January 2006. As marching band director, her ensembles received national recognition in the U.S. Bands competition circuit, winning numerous awards in group IIIA, including the prestigious Cadets Award of Excellence. Her current duties at North Plainfield include conducting both the middle school concert and jazz bands, as well as the Stony Brook Elementary band. Her primary performance instrument is the bassoon, and she currently performs with the Whitehouse Wind Symphony.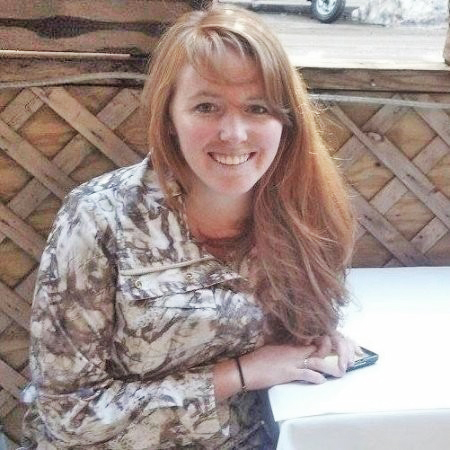 Morgan Ferris
Morgan Ferris is a band director/music teacher at Education Through Music in New York, New York. She has a bachelor's of music eduction degree from Indiana University, Bloomington, Indiana.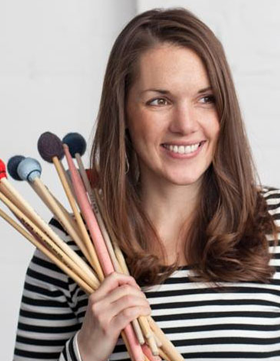 Maria Finkelmeier
Named a "one-woman dynamo" by The Boston Globe, Maria Finkelmeier is a percussion performer, educator, and active arts entrepreneur based in Boston, Massachusetts. Prior to rooting in New England, she spent three years in Northern Sweden at the Piteå Institution for Music and Media as an artist in residence. Ms. Finkelmeier is co-founder of the international percussion group, Ensemble Evolution, with whom she has given performances and masterclasses throughout Europe, Australia, and the U.S. She also tours with Quartet Kalos, a Swedish-American group (clarinet, cello, voice, percussion) focused on arranging folk music and commissioning new works. Ms. Finkelmeier presents a solo program entitled Human and/or Machine.
A sought after multidisciplinary collaborator, Ms. Finkelmeier has been commissioned to create works for Aaron Staebell's soloDRUMsolo project, ArtWeek Boston, the Outside the Box Festival, and Illuminus Boston. She recently founded the nonprofit, Kadence Arts, devoted to incubating artistic projects, curating performances, and engaging local communities through music-making. The organization co-founded the Beat Bus with The Record Co., launched the Times Two Series in partnership with Robert Honstein, and initiated Make Music Boston, a participatory summer solstice celebration. Ms. Finkelmeier is a proud endorser of Vic Firth, Grover Pro Percussion, and Remo.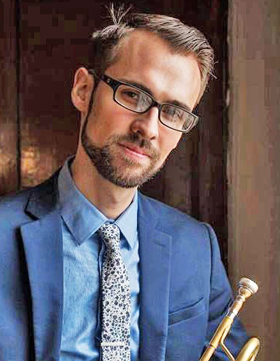 Erin Fitzpatrick
Erin Fitzpatric joined the Three Rivers Local Schools music department in 2015 as director of bands at Taylor High School and Three Rivers Middle School. Prior to teaching at Taylor, he was a band director at Dixie High School in New Lebanon, Ohio. Mr. Fitzpatric currently teaches the 6 – 12 concert bands at Taylor, as well as the high school jazz ensemble, marching band, and guitar class.
As a trumpeter, Mr. Fitzpatric actively performs around the Greater Cincinnati area. He has performed in Kings Island shows for several summers and enjoys performing New Orleans jazz with The Hot Magnolias. He leads a recently-founded swing band, The Jazz Coasters, that hosts swing dances on a regular basis.
Mr. Fitzpatric has a bachelor of music education with a jazz concentration from the  University of Cincinnati, College-Conservatory of Music.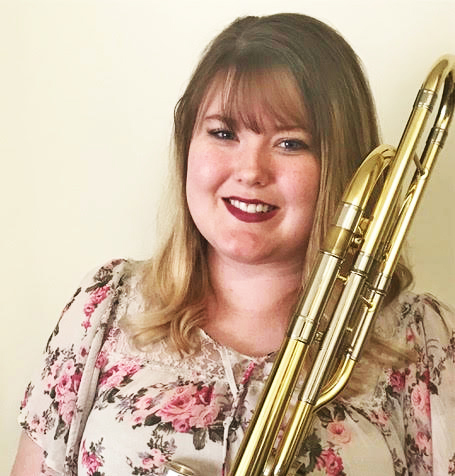 Laura Fronk
Laura Fronk's love of music led her to pursue a career in music education. She played trombone at Lakota West, graduating in 2014, and went on to march DCI with the Troopers. Ms. Fronk attends the College-Conservatory of Music in Cincinnati, graduating December 2018. She was actively involved in Sigma Alpha Iota and conducted the CCM Preparatory Brass Choir. Ms. Fronk has had the pleasure of teaching marching band at Lakota West and Madeira. She lives and works in West Chester, Ohio.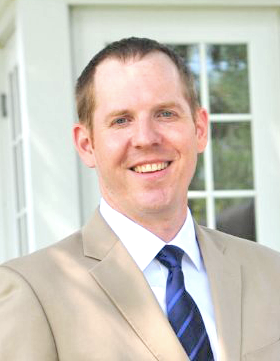 Christopher Herrmann
Christopher Herrmann is director of bands at Grandview Heights City School District. Prior to his work there, he was director of instrumental music at Whitehall City Schools for five years and assistant director for three years. He was a band director at Madison-Plains Local Schools from 2001 – 2003 He has a master's and bachelor's degree in music education from Miami University.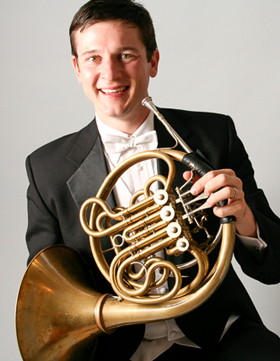 Robert Johnson
Robert Johnson enjoys a growing career as an orchestral and chamber musician, soloist, and horn teacher. Before joining the Houston Symphony in 2012 as associate principal horn, Mr. Johnson was assistant principal of the Cincinnati Symphony Orchestra. He has performed with both the Los Angeles Philharmonic at Disney Hall and Saint Paul Chamber Orchestra as guest principal horn. Mr. Johnson has performed as soloist with the Dayton, Houston, and New World Symphonies, Texas Music Festival, Chicago's Midwest Clinic, and nationwide as a recitalist and chamber musician. In the summers, Mr. Johnson has performed with the Perlman Music Program and Sun Valley Summer Symphony.
In the Fall of 2013, Mr. Johnson joined the faculty of the Moores School of Music as an affiliate artist at the University of Houston, thus fulfilling a long-held dream of expanding his teaching to the collegiate level. Also a faculty member at the Texas Music Festival, he is in demand to lead masterclasses and lectures nationwide, most recently at the Colburn School in Los Angeles. Mr. Johnson's previous students have enjoyed acceptance and appointment to a multitude of prestigious conservatories, music festivals, and professional ensembles. A graduate of Rice University, he studied with William VerMeulen.
Caryn Kunz
Caryn Kunz is director of bands at Sunset Ridge K – 8 in Phoenix, Arizona. Ms. Kunz holds three degrees in music: a bachelor's degree in music education with performance certificate from the University of South Carolina; a master of music degree in oboe performance from the University of Cincinnati-College Conservatory of Music; a doctorate of musical arts degree in oboe performance from Arizona State University.
Ms. Kunz was interim principal oboe with the Great Falls Symphony Orchestra and Chinook Winds Quintet, as well as associate principal oboe of the Helena Symphony during the 2007 – 2008 season. She was a featured soloist with the Tempe Symphonic Wind Ensemble in 2011. Ms. Kunz has been with the Deer Valley Unified School District since 2010, teaching general music, choir, and band. She is director of bands (grades 4 – 8) at Sunset Ridge K – 8. Ms. Kunz also serves as assistant director of the Boulder Creek High School Marching Band. In 2015, she was the 6th grade clinician for the Deer Valley Unified School District Honor Band. Ms. Kunz also maintains a private oboe study.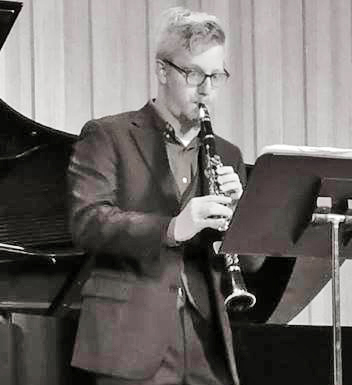 Jack Lambert
Jack Lambert teaches 7th – 9th grade band in  Dayton Public schools. He is a graduate of Miami University with a bachelor of music in education. He has a wealth of experiences in multiple school districts, including Lakota, Three Rivers, Hamilton, and student teaching in Lebanon. Mr. Lambert has experience with teaching band 6 – 12, marching band, jazz band, music theory, music history, as well as general music. At Miami University, he was part of  the Steel Band and sang with the Men's Glee Club. When not teaching in schools, he teaches private lessons and works with small groups preparing for solo and ensemble.
Mr. Lambert has arranged pieces for clarinet quartet and performed them in recitals. His experience in both education and performance includes; The Midwest Band and Orchestra Clinic in 2011, the Macy's Thanksgiving Day Parade in 2013, nine years of Solo and Ensemble, and a multitude of festivals, such as Music for All and the Beavercreek Jazz Festival.
Kristin Lin
Kristin Lin is an assistant band director at McCutcheon High School, Cincinnati, Ohio. She is a 2009 Lakota West graduate. Ms. Lin received a bachelor's in music education at the University of Cincinnati's College-Conservatory of Music in 2013, and a master's of music in wind conducting from The Ohio State University. She studied conducting with Dr. Russel Mikkelson, Dr. Scott A. Jones, Dr. Mallory Thompson, and Dr. Terence Milligan. As part of her graduate assistant duties, she guest-conducted various ensembles at The Ohio State University, as well as worked with the Ohio State University Marching Band (OSUMB). Ms. Lin co-wrote the 2017 Indiana halftime show for the OSUMB.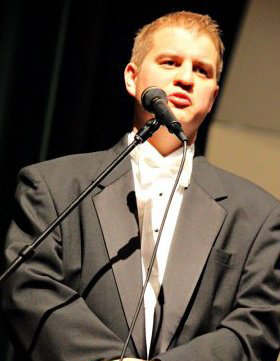 Brek Mangelson
Raised in the Northern Cincinnati, Ohio area, Brek Mangelson is a member of the first graduating class of Lakota West High School. He played trumpet and euphonium in the various bands at Lakota West under the direction of Greg Snyder.
Mr. Mangelson was director of bands at Lehi High School where the concert band qualified for state concert band festival for the first time in nearly 20 years. After two years, the school split, and he seized the opportunity to open a brand new school—Westlake High School. Since the school's opening, the band program at Westlake has had tremendous growth. The concert and jazz programs continually receive superior ratings at state festivals each year. The Marching Thunder were the Utah 4A State Champions in 2012 and 2013. They have also been Bands of America regional finalists the past four seasons. Westlake is considered to be one of the top three Utah band programs.
In January 2012, Mr. Mangelson was a guest conductor for the Utah All-State Band. In May 2013, he guest-conducted Caleb Chapman's Voodoo Orchestra in the prestigious Carnegie Hall in New York City. Mr. Mangelson earned a bachelor's degree in music education from Brigham Young University in 2006. In 2015, he was awarded a master's degree in instrumental conducting from the University of Utah.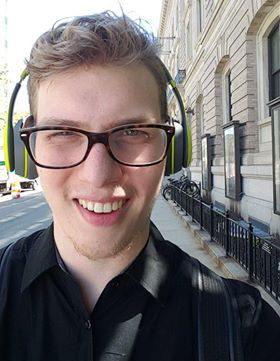 Nick Miller
Nick Miller pursued a musical career by way of Cincinnati Conservatory of Music in Cincinnati, and the New England Conservatory in Boston–he is still active as a performer today. Mr. Miller is a 2010 Lakota West graduate who is fortunate to have a full-time position working as a brass repair technician and salesman at Pope Instrument Repair, a shop which has the largest collection of French horns in the world. He is thankful for the Lakota West band program, and especially Mr. Snyder, for all of the wonderful musical memories over the years in high school and beyond. Nick lives down the street from the horn shop in Boston, Mass.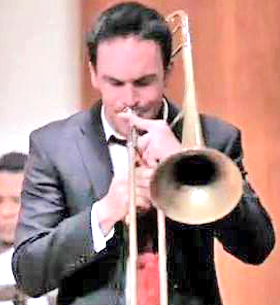 John Morgan
Growing up in Cincinnati, John Morgan earned his bachelor of music in jazz studies at the College-Conservatory of Music at the University of Cincinnati, and his master of music and doctor of musical arts degrees at the University of Southern California. John lives in Maryland, teaching music at Towson University and the Community College of Baltimore County, where he also directs the Powerhouse Big Band.
As a professional trombonist, Mr. Morgan has performed with many internationally-acclaimed jazz artists and groups, including Bill Holman, Bill Watrous, Bob Mintzer, Scott Weiland, Alicia Keys, and Gordon Goodwin's Big Phat Band. He maintains an active freelance performance career in the Mid-Atlantic region, where he teaches students of all ages and directs bands in a variety of styles.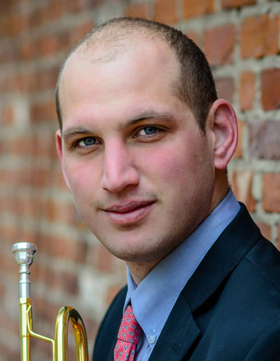 Robby Moser
Robby Moser graduated from Lakota West in 2007. His studies include trumpet performance and music education at the University of Cincinnati College-Conservatory of Music for his undergraduate, and Yale University for his master's degree. During his studies at these universities, he attended the Brevard Music Center, Hot Springs Music Festival, National Music Festival, Aspen Music Festival on the New Horizon fellowship, Pierre Monteux Orchestra, Opera Maya Opera Company, Lake George Music Festival (artist in residence), and faculty trumpet teacher at Luzerne Music Festival in upstate New York. After completing Yale, Mr. Moser enjoyed traveling and performing across the world playing in pit orchestras for Shen Yun Performing Arts Ballet, Princess Cruise Line Productions, and touring Broadway shows. He was lead trumpet in the 20th anniversary international tour of Disney's Beauty and The Beast.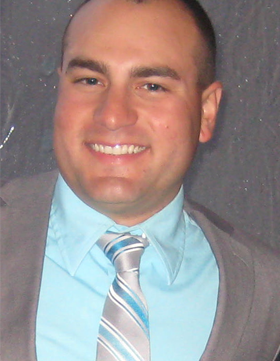 Nick Palmer
Nick Palmer is a 2001 graduate of Lakota West High School. He attended the University of Dayton where he graduated in 2005 with a degree in music education. He is in his tenth year serving as assistant director of bands in the Springboro Community School District. Mr. Palmer directs the sixth grade band, the Springboro High School concert band, assists the Springboro High School marching band, and directs the jazz band and pep band. He also teaches a Rock and Roll history course and works with seventh and eighth grade honor band, and solo and ensemble students. Mr. Palmer has traveled the country with the ensembles he performs with and directs. He was awarded the 2013 "I Make A Difference Award."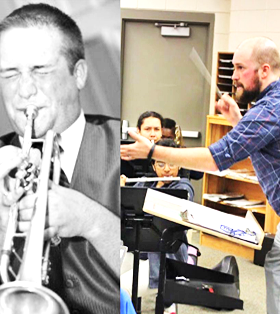 Brian Parido
Brian Parido was an all-state trumpet player and is an alumnus of Lakota West High School, class of 2007. He graduated from the University of Cincinnati College-Conservatory of Music in 2011. In 2013, Mr. Parido became the Clarke Middle School band director in Athens, Georgia. Since then, he has doubled the size of the band program and started the Clarke Middle School Symphonic Band, a group which received the first superior rating at GMEA district XIV Large Group Performance Evaluation in school history. During the 2015 – 2016 school year, his group earned another superior rating at LGPE. He also led the group in performance at the Universal Stars Music Festival in Orlando, Florida.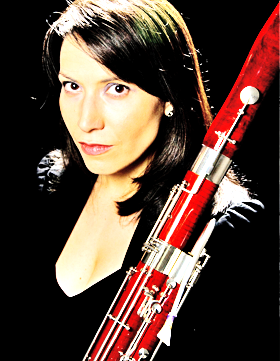 Amy Pollard
Amy Pollard is the associate professor of bassoon at the Hugh Hodgson School of Music at the University of Georgia. She formerly served as lecturer of bassoon at Baylor University, and has also been on faculty at the University of Dayton, and the Cincinnati School for Creative and Performing Arts. During the summer, she has been on the faculty of the lnterlochen Arts Center Advanced Bassoon Institute.
Ms. Pollard holds positions as principal bassoon with the Atlanta Ballet Orchestra and second bassoon with the Cincinnati Chamber Orchestra. She has performed with many orchestras, including the Atlanta Symphony Orchestra, North Carolina Symphony, Greenville Symphony, Virginia Symphony, Symphony Orchestra Augusta, Kentucky Symphony Orchestra, and the Dayton Philharmonic Orchestra, among others. Ms. Pollard also serves on the administrative board for the Meg Quigley Vivaldi Competition and Symposium.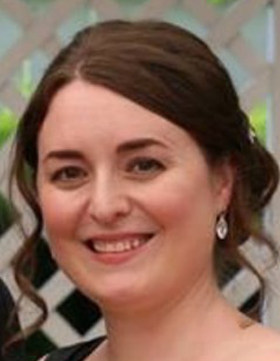 Emily Power-Huhtala
Emily Power-Huhtala is the middle school band and orchestra director at Bridgetown Middle School in the Oak Hills Local School District, Cincinnati, Ohio. She holds a lead teacher professional license, master teacher certification, a teacher leader endorsement, and an administrative license from the State of Ohio. Ms. Power-Huhtala is a member of the her school's Building Leadership Team and correlate chair of the Opportunity to Learn/Time on Task Correlate. She has led the building in the redesign of their advisory program.
A 1997 Lakota High School graduate, Ms. Power-Huhtala went on to graduate with a bachelor of music education degree Summa Cum Laude from Miami University. She also earned a master of educational leadership degree from Miami University. She holds a master of music degree from the University of Cincinnati College-Conservatory of Music where she was also the instructor for woodwind methods and the assistant director of the Junior Cincinnati Youth Wind Ensemble as part of her assistantship. Her primary instrument is clarinet.
Having taught music grades 1 – 12, Ms. Power-Huhtala has a very diverse experience with teaching music. While she currently teaches middle school (her favorite age level), she has taught band students grade 5 – 12, including concert band, marching band, winter drumline, and jazz band ensembles, general music grades 1 – 8, orchestra grades 5 – 8, choir grades 5 – 8, and technology grades 7 – 8, as well as directing middle school junior musicals. She has also taught in the Norwood and Northwest School Districts. Her students have been members of various honor ensembles.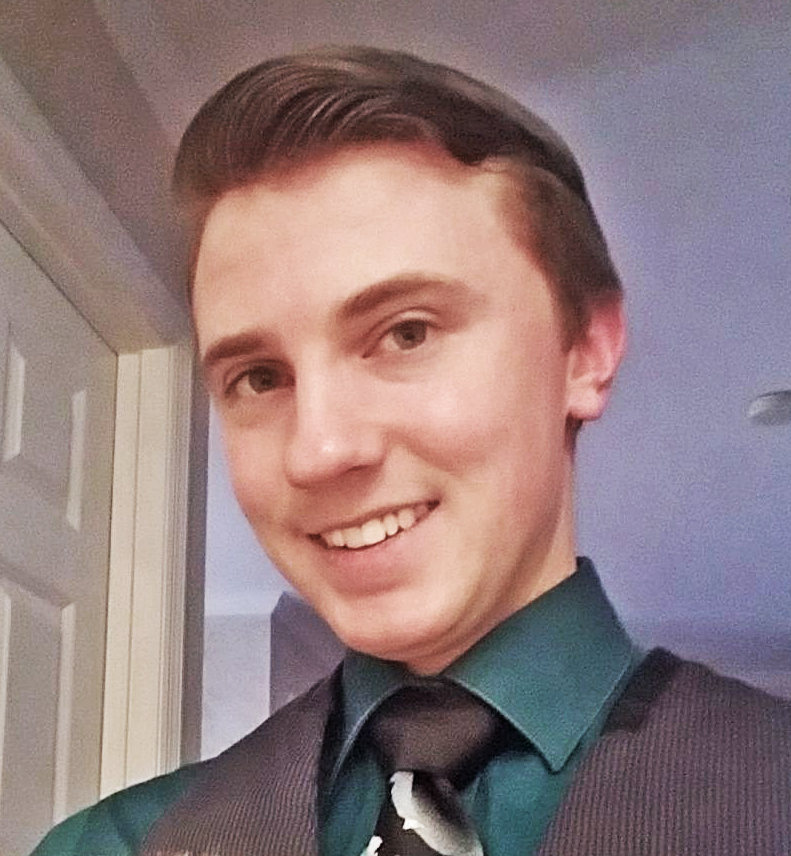 Jonathan Pyrak
Jonathan Pyrak is percussion instructor at Lasalle High School, Cincinnati, Ohio. He has bachelor degrees in music education and music composition from Ohio University in Athens, Ohio.
Melanie Rampton
Melanie Rampton is making a career in music playing the trumpet. She grew up in West Chester, Ohio, and started her music education in the Lakota school district in 6th grade. She performed with Lakota West Symphonic Winds for three years, the Lakota West Marching Firebirds for three years, the Ohio All-State Band for two years, and the Cincinnati Symphony Youth Orchestra for one year. She is now studying trumpet performance at Indiana University's Jacobs School of Music. Ms. Rampton has had the pleasure of performing at venues such as the Macy's Thanksgiving Day Parade, Cincinnati Music Hall, Midwest Clinic, Ohio Music Education Association Convention, and Carnegie Hall.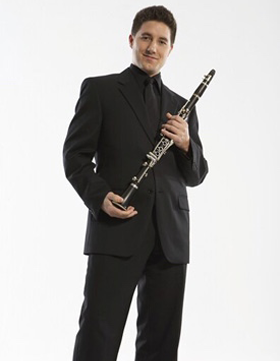 Raymond Santos
Raymond Santos is principal clarinet of the Kansas City Symphony, having been appointed by music director Michael Stern in April 2008. Originally from West Chester, Ohio, he began his studies with Sandra Snyder, before becoming a student of Richard Hawley (former Principal Clarinet of the Cincinnati Symphony Orchestra).
Upon graduation from Lakota West High school, Mr. Santos attended the University of Southern California, where he received a bachelor of music degree in clarinet performance under the tutelage of Yehuda Gilad—one of the most sought-after and revered clarinet instructors in the world. After graduating in 2006, he received a fellowship to perform with the New World Symphony in Miami Beach, Florida, led by artistic director and conductor, Michael Tilson Thomas.
Mr. Santos received fellowships to the Boston Symphony Orchestra's Tanglewood Music Center in the summers of 2003 and 2006, where he was conferred the Gino B. Cioffi Memorial Prize for exceptional woodwind performance. He also performed at the Music Academy of the West in Santa Barbara (2002), and the National Orchestral Institute in Washington D.C. (2004).
In addition to his orchestral activities, Mr. Santos has played chamber music throughout the United States, Europe, and China.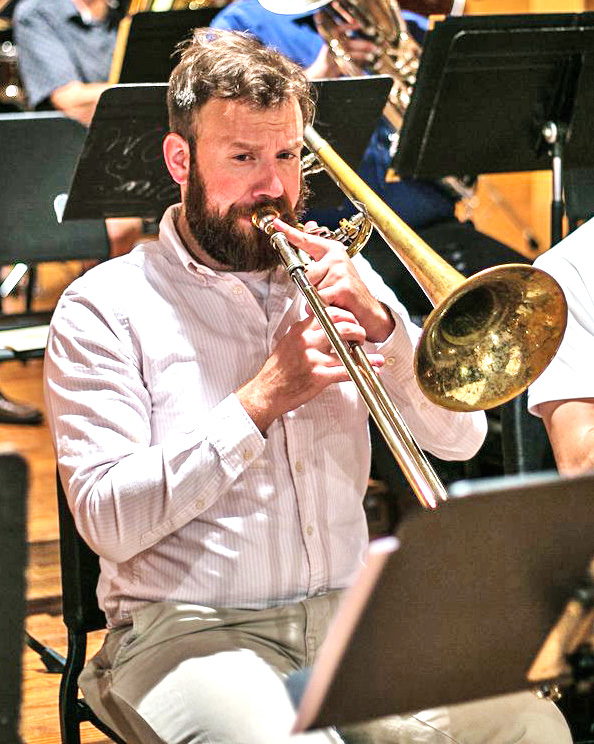 Alex Snyder
Originally from Cincinnati, Ohio, Alex Snyder has been making music in Nashville since 2013. He is a band director at Grassland Middle School in Franklin, Tennessee, and was named a CMA Music Teacher of Excellence in 2016. He holds a bachelors degree from Youngstown State University, and a Masters of Music from Carnegie Mellon University where he studied with Peter Sullivan of the Pittsburgh Symphony Orchestra. When not teaching or spending time with his wife Ashlinn, Alex enjoys playing trombone with the Nashville Philharmonic Orchestra, Music City Brass Ensemble, and Bone Therapy Trombone Choir.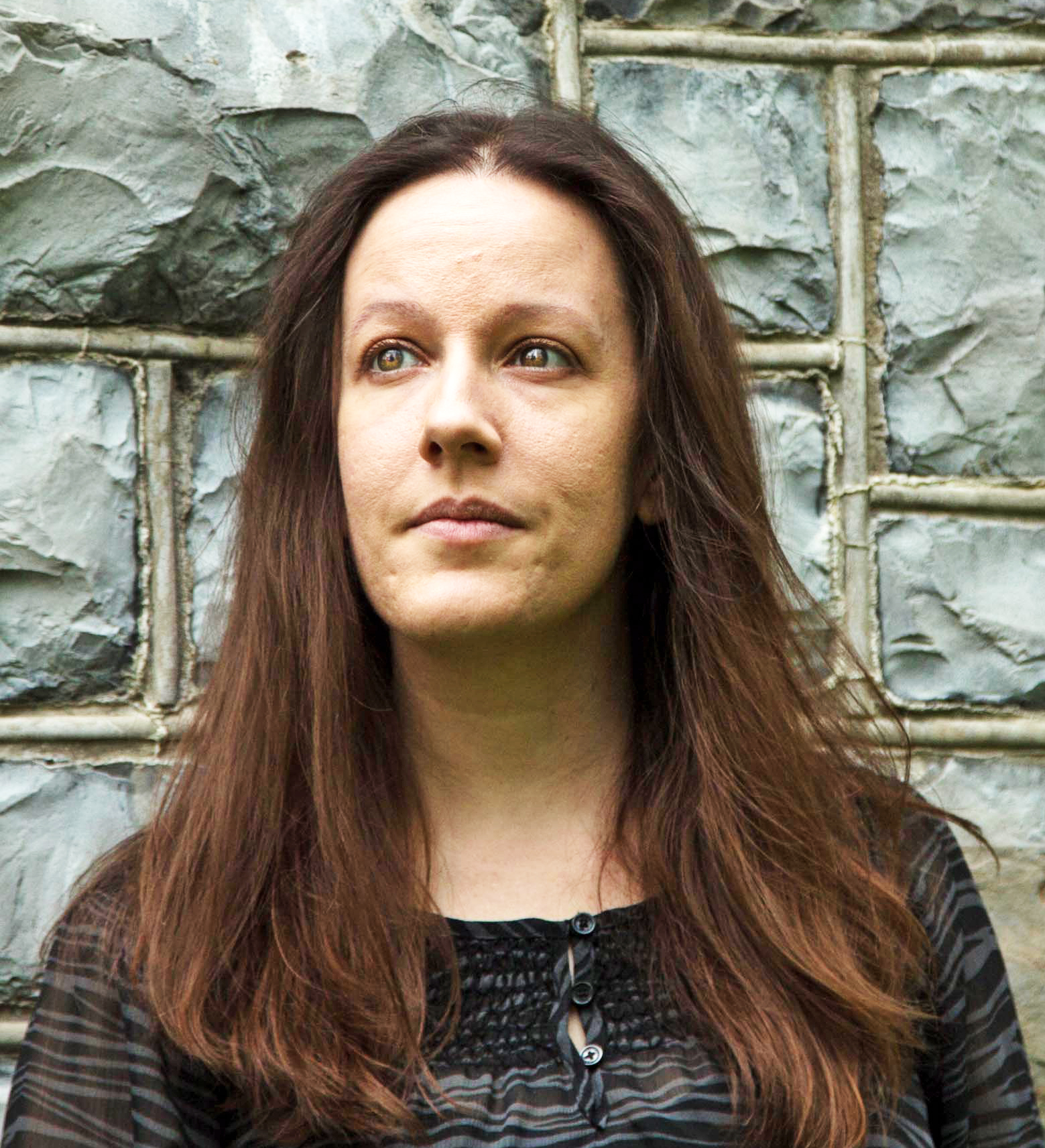 Elisabeth Stimpert
Elisabeth Stimpert found her musical tribe when she started playing in Musica Nova and Ossia at Eastman with the people who would become the founders of Alarm Will Sound (AWS). Between AWS performances, she plays chamber music with cool people in the Mid-Atlantic area, teaches clarinet, chamber music, and music theory at Dickinson College and directs the open-instrumentation Dickinson Improvisation and Collaboration Ensemble (DICE) which explores concepts and materials of music in a collaborative performance context. She holds degrees in performance, music theory, and music education from the Eastman School of Music, Ohio State University and Shenandoah Conservatory.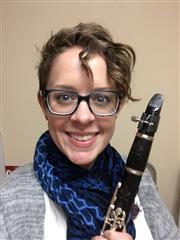 Allison Suding
Allison Suding is a band director at Calhoun Middle School in Denton, Texas. She has a bachelor of music in music education from the University of North Texas in Denton, Texas.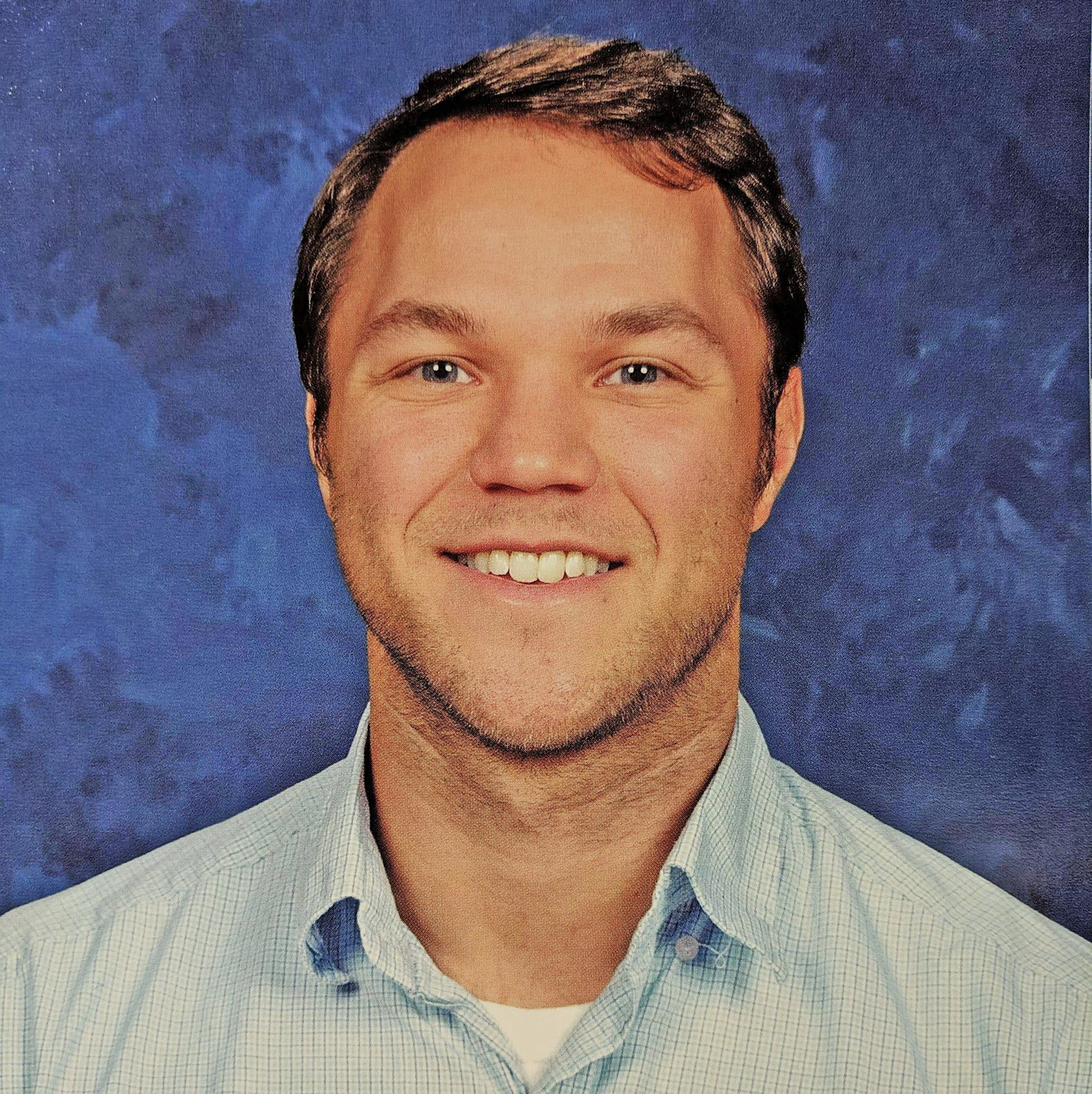 Adam Swan
Adam Swan is percussion director at Brazoswood High School in Clute, Texas.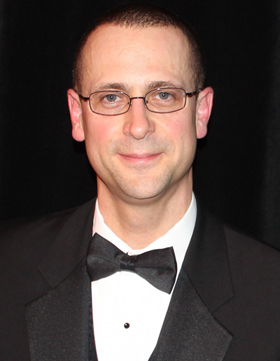 Robert Tanis
Robert Tanis earned a bachelor's degree in trumpet performance and music education from the Eastman School of Music. He earned a master's degree from the Schwob School of Music in conducting and music education, where he studied with Dr. Robert Rumbelow. Mr. Tanis has been at Lakota East High School since 1997. He was associate band director from 1997 – 2011. Before coming to Lakota, he was the director of bands for two years at a Brownsville, Texas high school. Mr. Tanis's current teaching responsibilities include directing the three Lakota East High School Main Campus bands: Concert Band, Symphonic Band, and Symphonic Winds. He also assists with the two Lakota East Freshman Campus concert bands, and is the director of the Lakota East Marching Thunderhawks. Mr. Tanis directs all brass ensembles, conducts the pit orchestra, and oversees the pep band. His students have consistently received superior ratings and numerous other awards at the district and state level in small ensemble, concert band, and marching band competitions. Mr. Tanis has performed with the Spoleto Festival Orchestra; the Castle Festival Orchestra in Heidelberg, Germany; the Southwest Ohio Symphonic Band; the Ohio Valley British Brass Band; the Columbus State University Wind Ensemble, and the Eastman Wind Ensemble.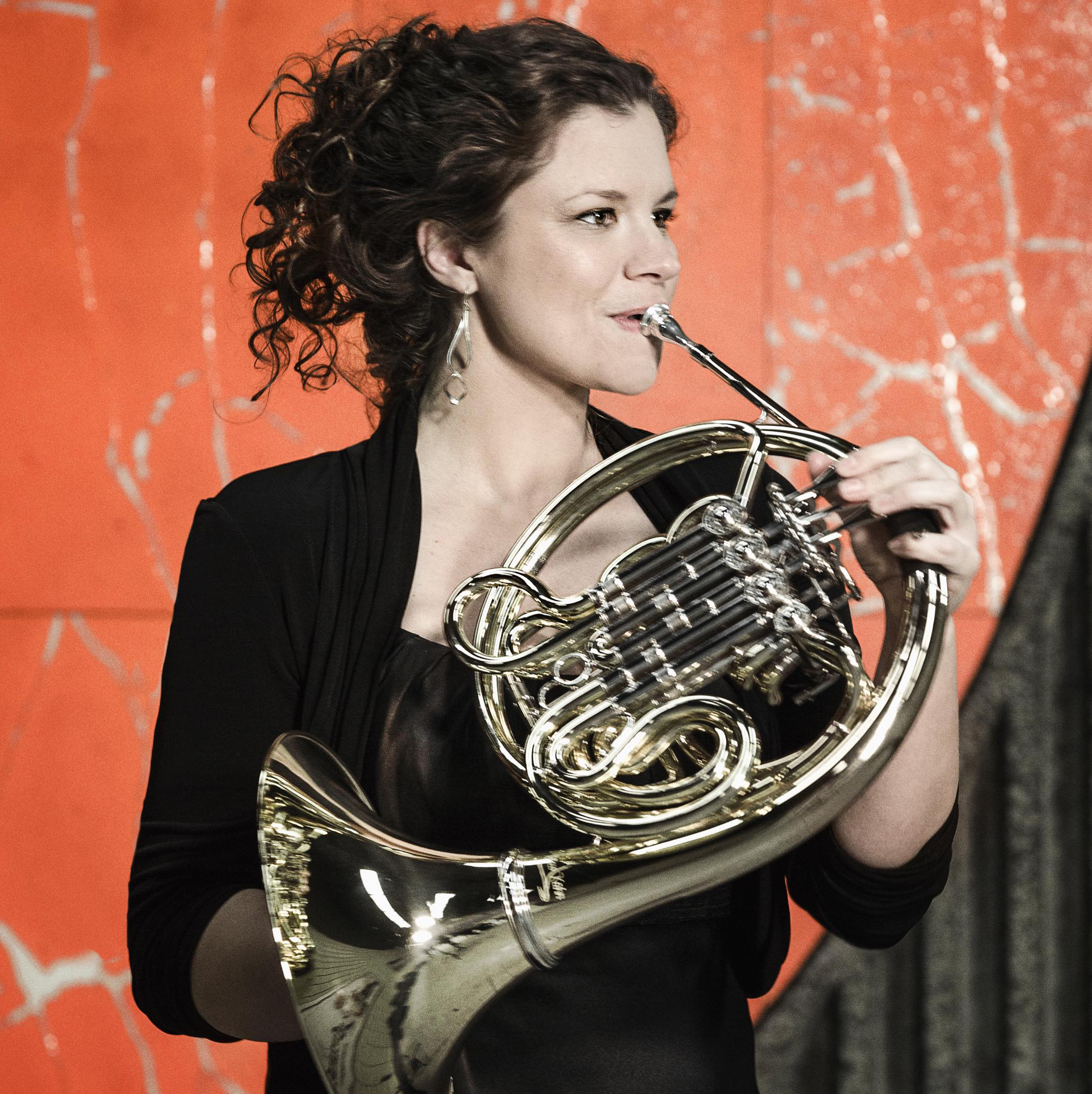 Catherine Turner
Born and raised in West Chester, Ohio, Catherine Turner has been the second horn for the Orchestre Symphonique de Montréal (OSM) since 2010. Before joining the OSM, she held the position of fourth horn in the San Antonio Symphony and assistant principal horn for The Florida Orchestra. In addition, she has performed as guest associate principal with the Cincinnati Symphony, has toured and recorded as principal horn with the Manitoba Chamber Orchestra, and has performed with numerous other groups, including the Richmond Symphony, the Sarasota Orchestra, and the San Antonio Opera.
A 2004 graduate of Lakota West High School, Ms. Turner began her studies with Greg Snyder and Karen Schneider, before attending Rice University's Shepherd School of Music, where she was a student of William VerMeulen. Her studies have also taken her to many summer programs, including the Tanglewood Music Center and the Aspen Music Festival, where she studied with John Zirbel and was the winner of the Brass and Percussion Concerto Competition in 2009. Ms. Turner has been featured in solo recitals at the University of Akron and Colorado State University, and in 2014 she was the winner of the Horn Division of the Susan Slaughter Solo Competition at the International Women's Brass Conference. She was a featured soloist on Public Radio International's From the Top, and has also performed internationally as a soloist, performing both the U.S. and European premieres of Brant Karrick's Taranto Reflections for Horn and Wind Symphony. Ms. Turner has also given masterclasses at the University of Akron, Colorado State University, the University of Montreal, and Montreal Horn Day; she is currently a horn instructor at McGill University. Since her appointment with the OSM, she has performed internationally with the orchestra on major tours in North and South America, Europe, and Asia. Ms. Turner can be heard on the OSM's recent recordings of Beethoven's Symphonies and Mahler's Orchesterlieder.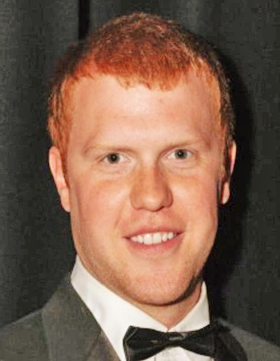 Jordan VonWahlde
Jordan VonWahlde joined the Sycamore Community Schools Music Department in 2014. A native of West Chester, Ohio, Mr. VonWahlde graduated from Ohio University with a bachelor's degree in music education and applied tuba performance. He is currently pursuing a master of music from Miami University. Before coming to Sycamore, Mr. VonWahlde taught 6th, 7th and 8th grade orchestra, 6th grade general music, and was a member of the marching band staff with the Fairfield City Schools.
Mr. VonWahlde maintains a very successful private low brass studio, with his students consistently earning positions in OMEA district honor bands and OMEA All-State Band. He has also worked with a number of Ohio marching bands, including Lakota East, Lakota West, Fairfield, Aurora, and Edgewood.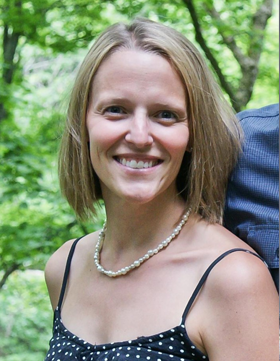 Jennifer Weiland
Jennifer Weiland teaches piano, music theory, and music history at a Greater Cincinnati music academy. Prior to her work at the academy, Jennifer taught music in public school for a few years before deciding to stay home with her now three daughters. Ms. Weiland plans to again work in schools once her youngest is school age. She earned a bachelor of music education degree, piano emphasis, at Heidelberg University, Tiffin, Ohio. Ms. Weiland completed her master of music in music education at Miami University, Oxford, Ohio.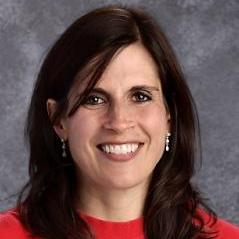 Jill Wilhelm
Jill Wilhelm is a band director at Fairfield High School in Fairfield, Ohio. Jill attended Lakota High School as Greg Snyder's student and earned her bachelors degree in music education from Miami University in Oxford, Ohio where she studied clarinet with Michele Gingras and conducting with Gary Speck. Jill began her career working in the Talawanda School District until 2002 when she became the head band director at Fairfield High School.  While she's been at Fairfield, the Wind Ensemble has performed at the OMEA Convention and at several OMEA large group district contests, earning superior ratings. The Fairfield High School Marching Band has grown in size from 170 – 275 students and performed in many adjudicated events in the OMEA, Midstates, and BOA circuits. The band has also been featured in four Disney parades through the years. In 2018, Jill was recognized as the Fairfield City School District Teacher of the Year. She lives in Wyoming, Ohio, with her husband Matt and three children: Sophia, Nicholas, and Liliana.